Comments are off
May 26, 2013
The idea of this project is almost as old as the bus resto project itself – in fact they were born together. So in 2009 I started to look for alternatives – I was pretty sure of one thing: I want a Type 4 engine in my bus. Through my research I have always looped back to one single manufacturer Raby's Aircooled Technology (Specializing in fully developed Aircooled Engines for all vintage Porsche and Volkswagen vehicles based on the robust Type 4 platform) and spent hours at night when the family was asleep learning about their services, what and how they offer – I was particularly interested in their engine kits as at that time (now they don't do it either) they were the only ones to offer a kit that could be assembled by someone who have never even seen an engine out of a car.
But because the resto of the bus was full-on I simply couldn't afford such an investment. And unfortunately by the time I wanted to make the move to purchase a kit – their program became obsolete and they were only selling turnkey applications. So I completely dismissed the idea if having a Raby engine however I still had plans to at least get hold of a DTM upright cooling kit for my old type 4 engine. Slowly everything faded out and turned my attention to other upgrades like the Subaru conversions done by Fellows Speed Shop
I had plenty of time to think and figure out the best solution as based and relocated to Dubai I don't have my bus with me here. So I was preparing to "Subaru" my bus when the miracle happened: a Raby 2270-165 complete kit popped out from nowhere, exactly the same specification I configured in my head and believe it or not it was tuned a synhronised to be applied to volkswagen splitscreen transporter like mine.
There was no hesitation I went for it, here are the details: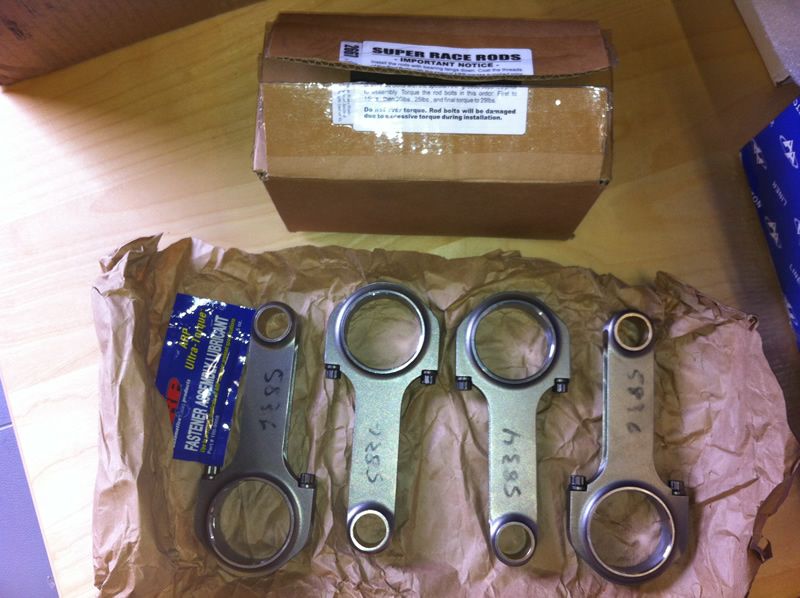 Jake Raby 2270cc Type 4 Engine Kit, 165 
A complete – as delivered by Jake – engine kit ready to be assembled, with DTM V2.
Based on a 914 engine case (W) sourced in the UK and sent to Jake for machining and trial assembly.
Included are the kit, the machined donor case, and various parts from the donor engine, full details below:
– 4 rocker arms assemblies – complete (pairs)
– Reuse the shaft and support brackets with new rocker arms, sold spacers, and 911 adjusters in kit
– Cam gear & spacer (reuse)
– Dizzy gear (new one in kit)
– Dizzy drive (reuse)
– Fan hub & spacer (reuse, to mount DTM pulley)
– Flywheel 5-bolt lock washer & shims (new lock washer in kit, correct shims for endplay in kit)
– Thermostat (don't need)
– 6 Case bolts, washers nuts (reuse, new nuts included)
– 16 Head studs (reuse, one replaced by Jake)
– head covers & clamps (reuse, genuine VW but need a clean up)
– Oil pickup tube (reuse)
– Sump anti-surge plate & seals (reuse)
– Under head tins (reuse, need a clean up)
– Pushrod tube retainer wires (reuse)
– Sump plate (billet one that takes a temperature sender)
– Filter screen plate (billet one that extends an inch lower to improve pickup)
– Dipstick (reuse)
– Dizzy clamp (reuse)
– Pressure release piston/spring/lid x 2 (reuse)
Plus various other engine parts (pushrod tubes which were no longer included in the kit, Jake's oil sealant kit, break-in oil), full details below:
– 8 pushrod tubes (repro – genuine not available, donor parts not usable)
– Billet sump plate
– Billet Screen deep sump "tuna can"
– Sealant kit / Break-in oil
– New case bolt nuts and sump plug
– Oil pressure switch
– Dipstick boot
– New case locator pins
– New bearing locator pins
– O ring that is either for the oil pickup or dizzy
Opted for preparation, so the components have all been balanced, clearances checked, and building this kit is now purely an assembly task.
And most importantly  a DTM V2 engine shroud.
The DTM shroud includes aluminium backing plate, aluminium surrounding 'tinware', crank pulley, fan belt, etc.. but excludes fan and alternator (standard Type 1 parts). The Raby conversion header is the exhaust-to-header only, is designed for putting a Type 4 into a Type 1 or 2, and excludes the silencer. Full details below:
– Shroud with aluminium backing plate
– Fan belt
– Crank Pulley (The engine kit was balanced with this pulley with engine kit)
– IDF linkage spacers
– h/w kit
– Water cut bare aluminium sealing tins
– Throttle tube
– Oil adaptor with seals
– Manual / tin templates / Certificate of authenticity
More detail. Jake's kit includes:
– New 78.4 stroke welded / counter-weighted crank w/ Chevy RJ (balanced built up pulley to flywheel, endplay set (shims selected, and in kit)
– New Clearanced CB Performance Con Rods, Balanced, w/ ARP bolts
– New Front Oil Seal, Rear Mail Seal, Gasket Set, Engine Hardware Kit, Cam Plug, Brass Dizzy Drive Gear, Crank Woodruff Key, Main Dowel Pins, Galley plug kit (full flow)
– New main bearings, rod bearings, cam bearings
– New full flow Oil Pump, cover, oil filter block-off plate
– New Hastings Rings
– New balanced KB 96mm 22 pin pistons
– New 96mm AA cylinders
– New Len Hoffman (Ham Inc) RS+ heads
– New Parkerised lifter set
– New Manton chromoly pushrod set (cut to length for valve train)
– New Cylinder Shim kit (compression ratio measured and set)
– New entire valve train, include solid spacer set, 911 adjusters, heavy duty rocker studs/nuts, camshaft, cam gear
– New 200mm conversion flywheel (to Type1), KEP stage 1 pressure plate, Daiken disc, bolts
– New Bosch spark plugs
– Type4 rebuild DVD