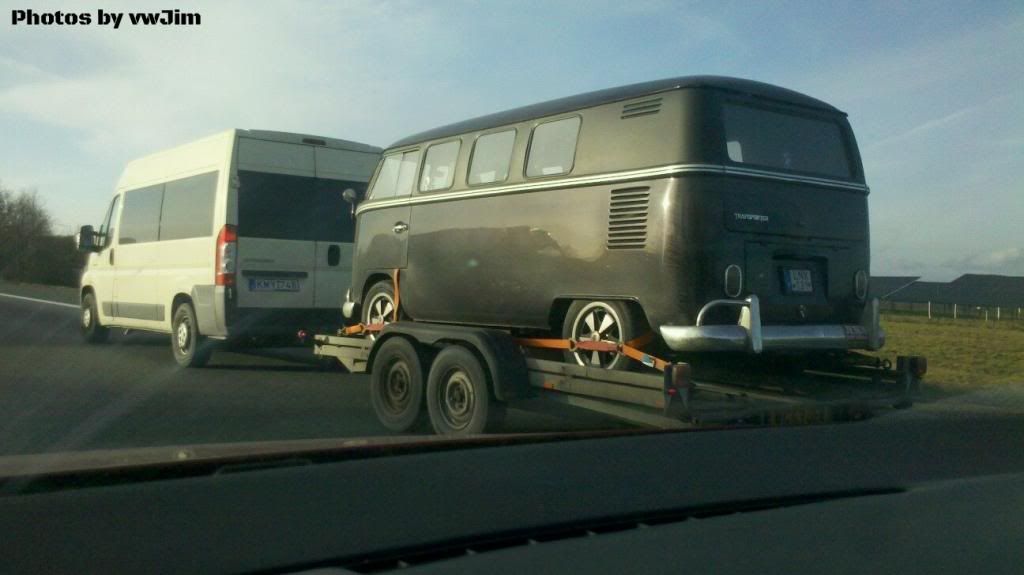 So as you all may have noticed from some or any of the VWhelmasters channels, Project 2014 really kicked off in February, when I finally decided to make the first step and put the bus on a trailer and send it all across Europe to land at vwJim's workshop a few days later. I haven't been there in person but it went as smooth as it possibly can with an amazing add on to the story: Jim spotted the bus on the German highway by absolute coincidence and took a photo of it – posted it on facebook on his page – where I saw it before he could actually tell me the story:
"Driving across Germany & pass this bus that's on its way to my house for a make over all the way from Hungary!!! – vwJim"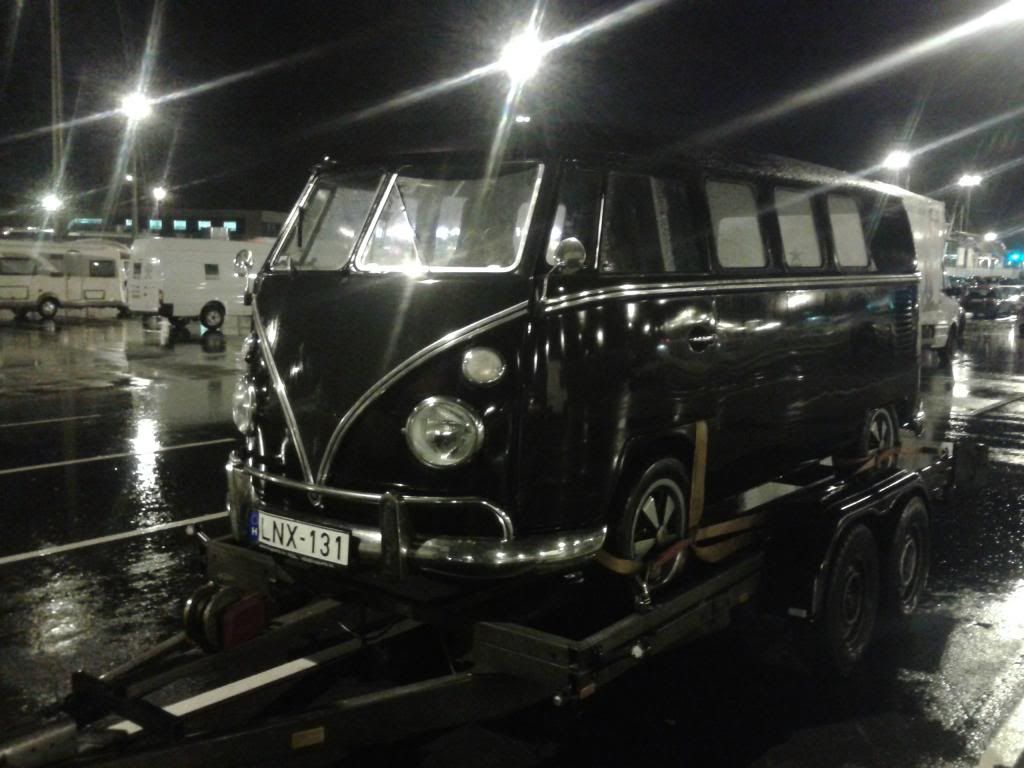 Parallel to this I have made the final arrangements to get the Red9Design kit order finalised and ready to be shipped – for it to arrive as soon as the bus arrived to vwJim. It worked out perfectly, the kit arrived a few days after the bus allowing time for inspection / removal of the old parts but also a nice opportunity to dry-fit it instantly.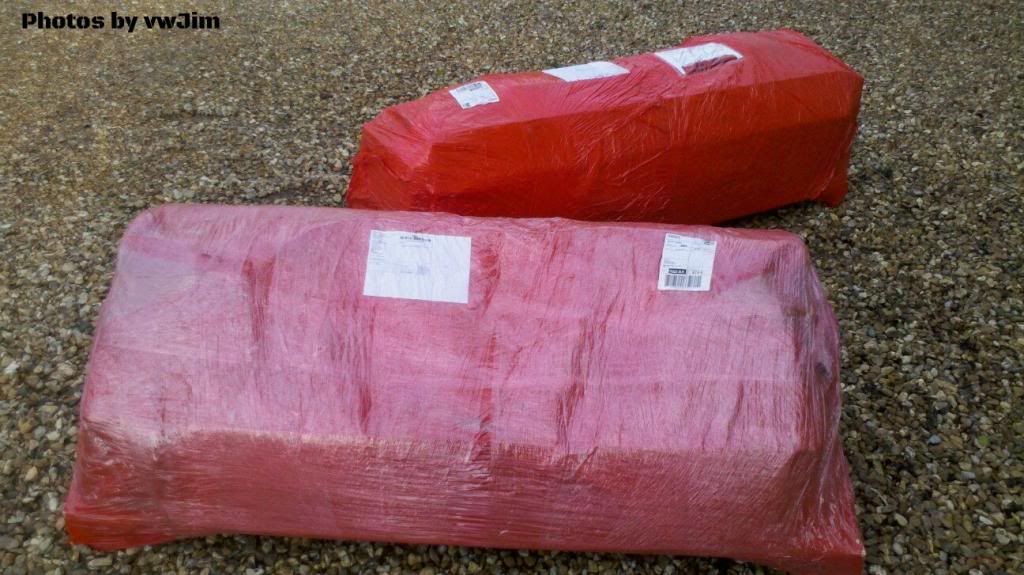 Deatials of the kit: Red9Design EZ Rider Twin Wishbone Front Suspension Kit (LHD) c/w Super 4 Pot Vented Disc Brake kit 5x130PCD and the EZ Rider Twin Wishbone Rear IRS Suspension Kit 5x130PCD and 1303 G/box adaptors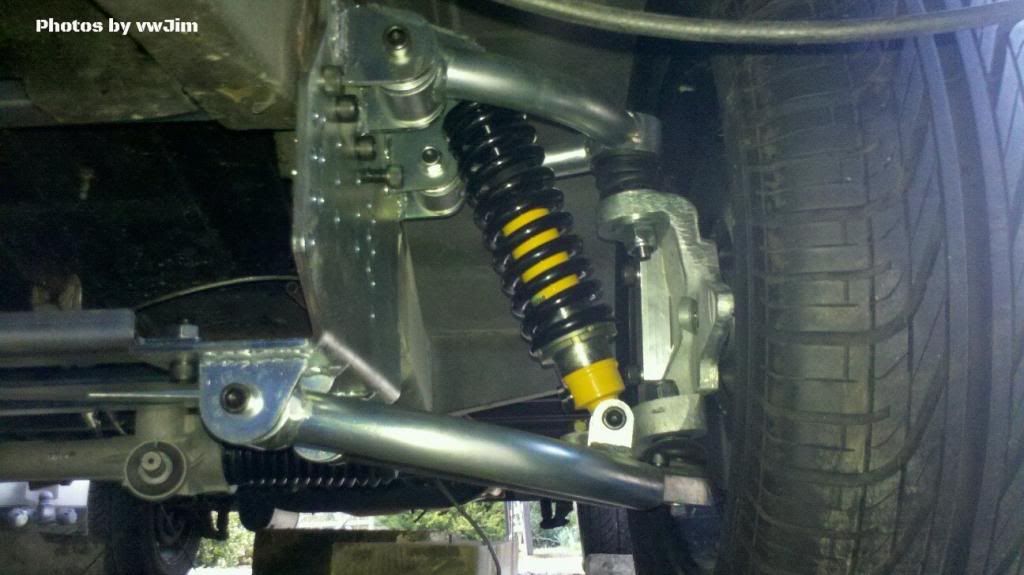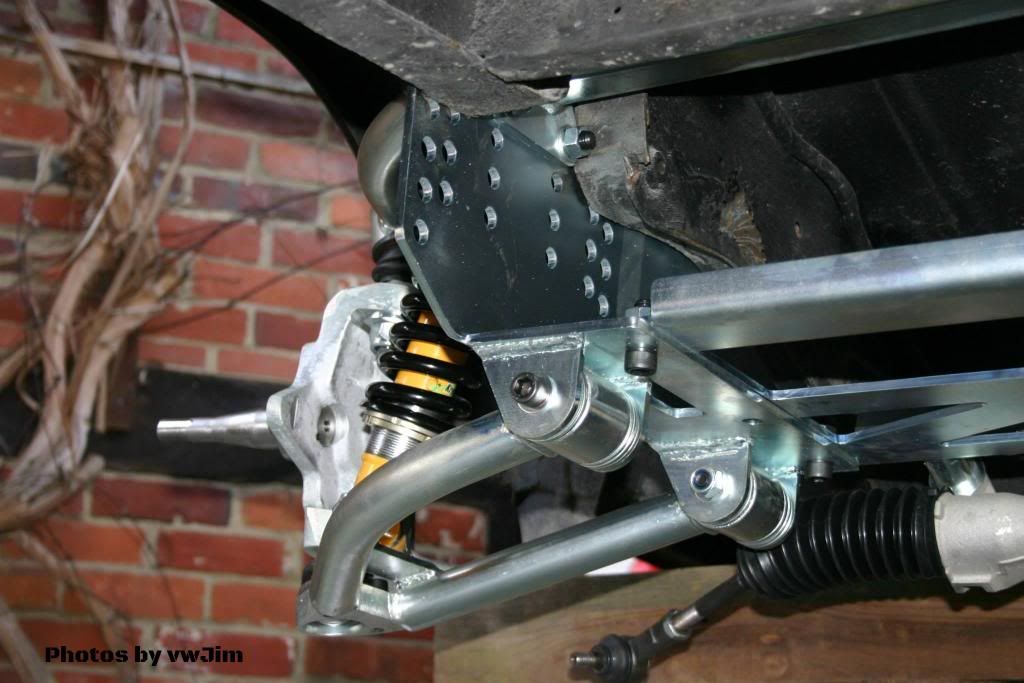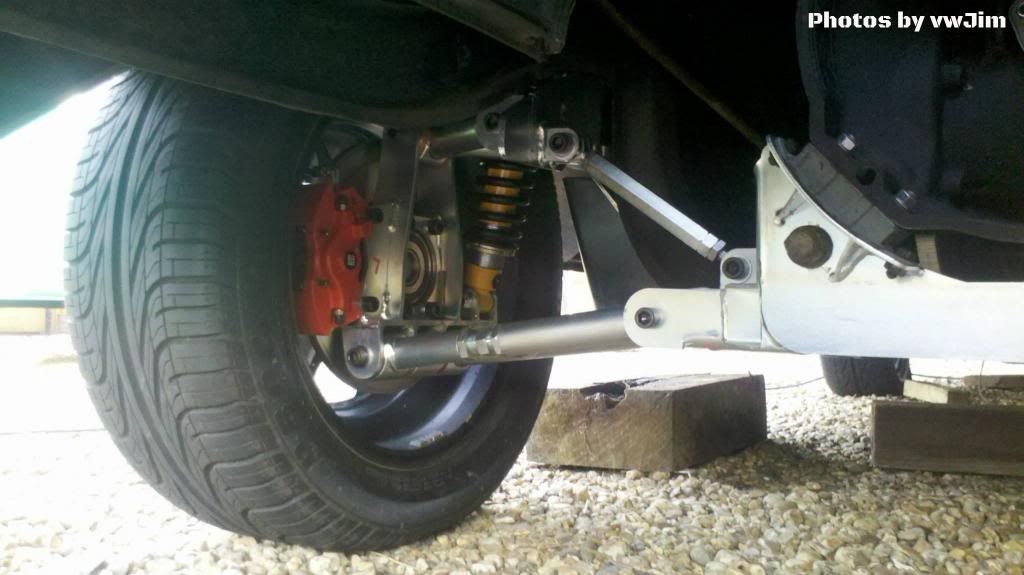 Also prior to arrival I have luckily got hold of a beautiful set of Original Porsche Fuchs wheels Fronts: 6J X 16 – ET36 Rears: 7J X 16 – ET23.3
PCD: 5×130 With Pirelli P6000 tyres 205/55R16 & 225/50R16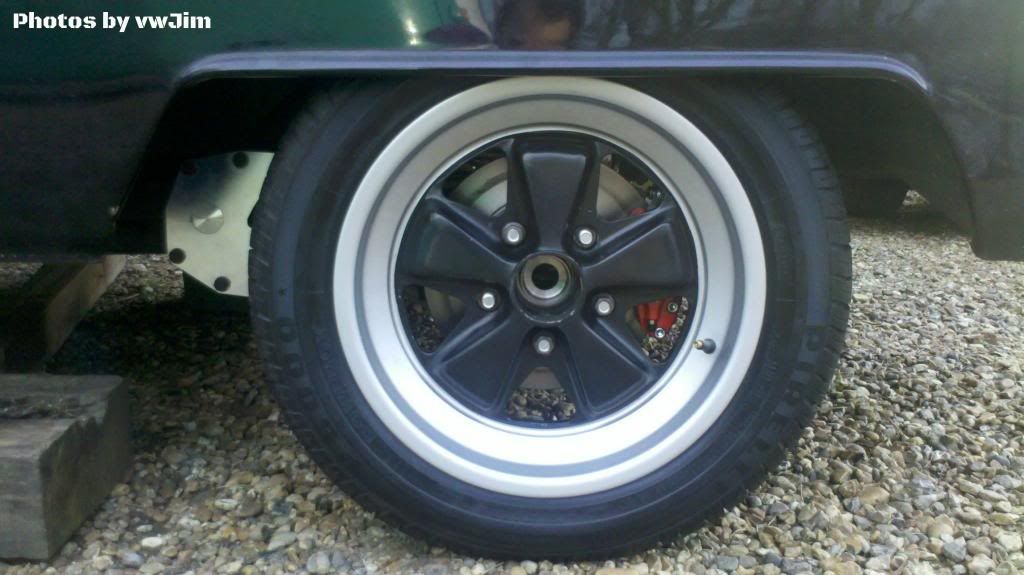 Not to mention the Genuine Gene Berg LHD shifter that will surely uplift the experience to heavens.
Things quickly started to take beautiful shape, and it was time to get the missing things sorted, first and foremost we had to make a decision on the gearbox, luckily as I was going through the options I ran into this perfect spec Wright Gearbox
FREEWAY FLYER BUS IRS 3.88 R & P 0.82 4th GEAR PRO STREET
Basic spec as follows:
Fitted with 4-spider

 Super-Diff,

Heavy duty Aluminium side plate,
Welded 3rd & 4th gear hubs, and hardened keys.
Ratios: 1st 3.80 – 2nd 2.06 – 3rd 1.26 – 4th 0.82.
Steel shift forks
Late model case with late throw out/release bearing
Ring and Pinion ( diff) 3.88
BUS nose cone with Reversing Switch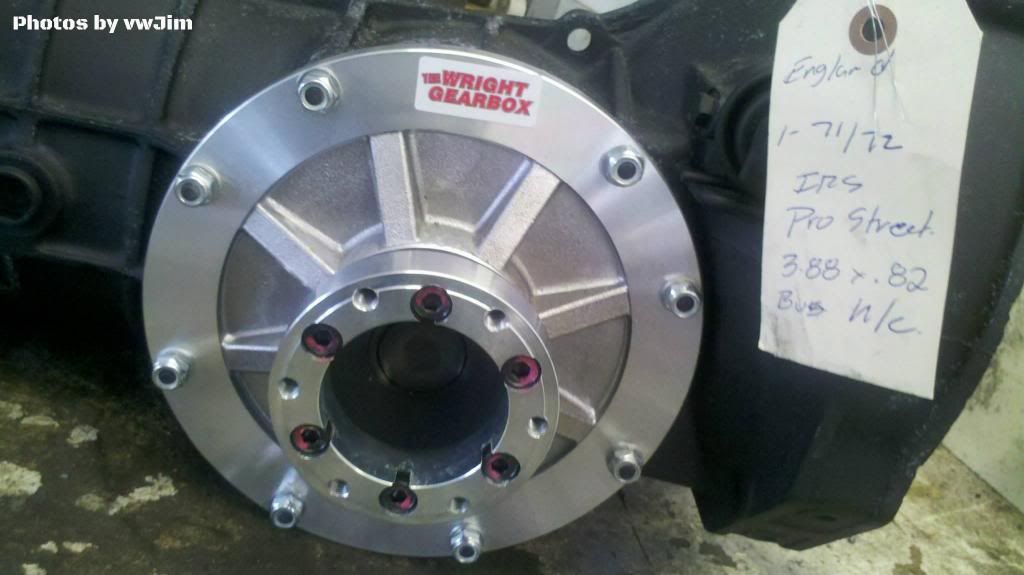 And then there was nothing else to decide but one of the most important things: engine build. I think I have talked enough of the Jake Raby Aircooled Technologies 2270cc – 165HP engine kit that I got hold of last year, now it was time to assemble it. I needed someone based in the UK (as the bus is there) and also someone who had previous experience with assembling Raby kits, and not instantly but luckily at the end Paul from Vintagespeed UK  came in the picture and helped me complete the kit with all the parts that I was missing using top quality 45mm Dellorto DRLA carbs form Eurocarb limited, 123 Tune ignition and Vintagespeed Superflow exhaust system with Type4 into Type1 header, Equal length style, custom made breather box by Concept Racing and a set of beautiful VDO Gauges to go with the engine once it's installed.
But before installation of the engine a few really cool enhancements / upgrades are being done to the van, as I mentioned before the quality and craftmanship of the Concept Racing products is amazing so I decided to upgrade everything that they have in stock available for Vintage Volkswagen and this includes:
concept racing VW splitscreen fuel tank kit with locking cap (the top one on the picture foam filled, tank breathers, flow & return fittings for future EFI)
vw splitscreen bus oil cooler complete with spal fan
vw splitscreen breather box (custom made for remove-able access panel in the engine bay, so the design / mounting position to work around that)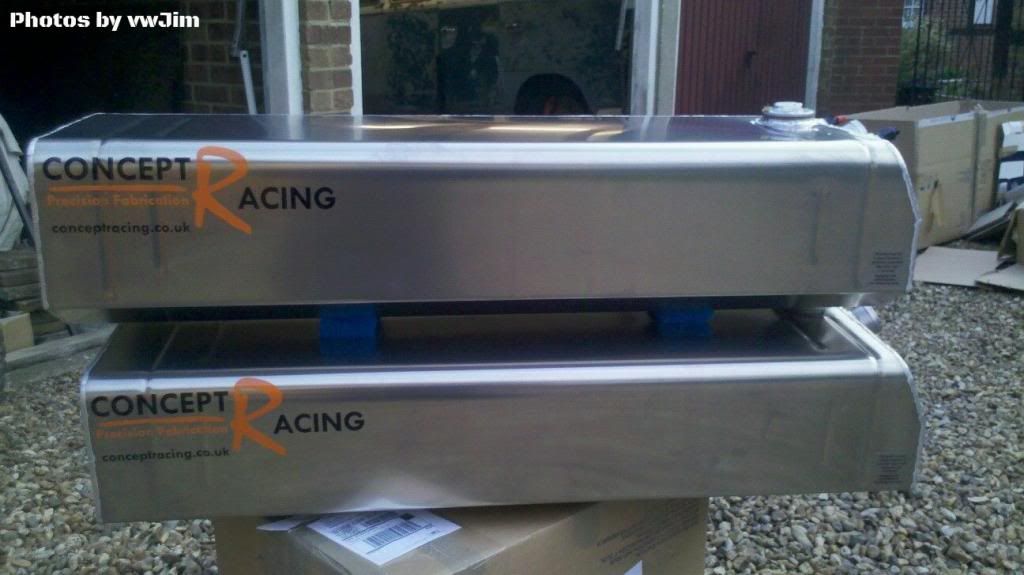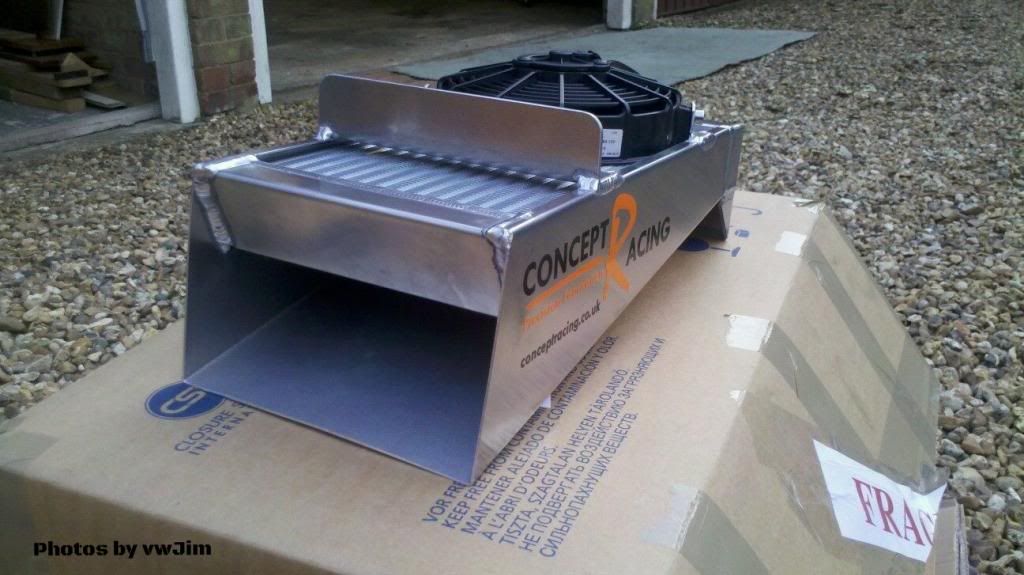 And some small but amazing innovation by Butty's a T2 Split screen VW Throttle kit (Left Hand Drive) 1955-1967 and a set of safari seals to stop the current leaking.
I know the list seems endless, and I can't thank anyone who is currently involved with this project, as for the first time in the history of the bus I feel that everything is done with second to none professionalism (really thanks Jim, Bob, Simon, Paul outstanding customer service and great experience which I will promote whenever I can wherever I go).
The project is not done but it's not far from it it now – will keep you all updated, if you enjoyed reading makes sure you follow VWheelmasters on facebook and on all the other social channels, STAY TUNED!